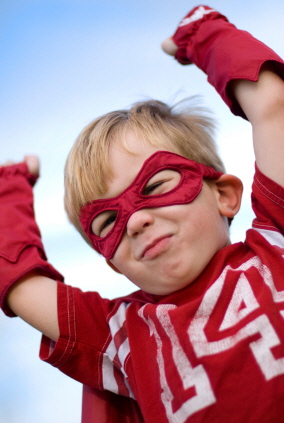 Holy Superhero Party Batman! POW! BANG! POP! You don't have to be a super parent to put this party together. We have lots of super ideas to help you. So jump in the nearest phone booth, pull on your mask and tie on your cape, because it's Bat-party-time.
Are you ready to transform your home into a family fun Bat Cave and your back yard into a Superhero training ground? Will you welcome guests with Spiderwebs and Incredibles decorations? Superhero parties only come once in a lifetime and you want to make it one that your little capped crusader will remember forever.
All the ideas you need for a perfect Superhero party are divided into the sections for invitations, decorations, activities, games, costumes, favors, refreshments and cake. Read through the ideas and use the ones that work for you!