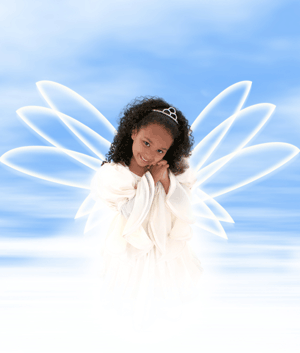 I do believe in Fairies! I do! I do! I do believe in Fairies! So your daughter is living in a fairyland of sorts and is ready to grow wings and take a magical flight? Get ready to start sprinkling the pixie dust because it's bound to help get this party ready.
Are you ready to transform your home into a fairy house and your back yard into a family fun fairyland? Will you welcome your guests into a land full of flowers, colorful toad stools, butterflies and fairy decorations? Fairy parties only come once in a lifetime and you want to make it one that your little beautiful fairy will remember forever.
All the ideas you need for a perfect Fairy party are divided into the sections for invitations, decorations, activities, games, costumes, favors, refreshments and cake. Read through the ideas and use the ones that work for you!