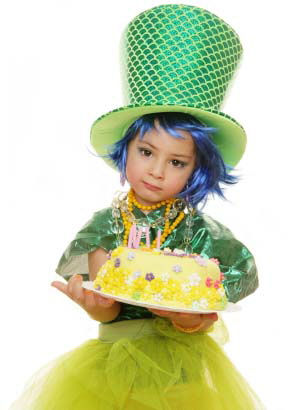 All little ladies dream of having a tea party, dressing up and sitting down at a beautiful table with china cups and flowery table accents. So get ready to put on your fancy dress and a tea party hat because the ideas you need to throw a beautiful Tea Party are all right here!

Transform your home or backyard patio into a family fun pastel colored tea party getaway. Serve tea, lemonade or punch along with dainty finger sandwiches and fruit. Your little Tea Party guests will be over the moon.

All the ideas you need for the perfect Tea Party are divided into the sections for invitations, decorations, activities, games, costumes, favors, refreshments and cake. Read through the ideas and use the ones that work for you!